mercredi 9 novembre 2011
Child's Play
- Playtimes November 2011 issue -
Struggling to choose the perfect gift for child? Rachel Kenney gathers expert advice.
The huge box that my husband's friend proudly presented to my son was beautifully wrapped and ribbonned. Full of excitement, we ripped the paper off to see what was inside. It was a very big, very shiny, very high-tech remote control car. It was a fabulous present - but not for my one-year-old, whos proudest achievements at that age were squishing his mashed-up dinners and baging saucepans with a wooden spoon.
While most of us are a little more clued-up about our gift-giving- and avoid glaringly obvious mistakes like giving marbles to a baby, or a rattle to a ten-year-old - it can still sometimes be a challenge to get it just right. We all want the presnts we have put a lot of thought - and money - into, to be a sucess. We want to give the sort of gift a child will treasure, not one that will end up as a mass of homeless plastic bits that are never quite reunited, or one that they didn't manage to get to grips with so it lives in the back of the cupboard, ignored. But when you walk into a toy shop and are greeted with an arragy of identikit Barbies, Bratz and Ben 10s, it's not always easy to hit the jackpot in originality and longevity.
Someone who has plenty of advice for gift-givers is Narguess Sousi, owner of two petit bazaar* boutiques. She selects toys and gift items for her shops for a living, and explains, 'Two things help me choose items for the shop. First, I am a mum, so I can see what interests my own kids, who are four and six. Second, I trained as a speech therapist and psychologist, so I have studied children's development in detail.'
She says, 'Obviously, the most important thing to think about when buying a gift is the child's age. If the child doesn't understand the toy or game, he or she won't be interested, and it will be a waste.' It seems that the key is to choose toys that suit the skills a child has, and the skills they will develop in the near future, and to challenge, not to frustrate.
Fun For All Ages

Narguess has advice for gifts for all ages, starting with a newborn baby. 'I would choose something soft and useful, like a soft toy or a sleeping bag.
(Nanana - Creations available at petit bazaar*)
What would Narguess suggest for a first birthday? 'By the age of one, the baby will probably be moving more, so I would suggest some simple, pull-along toys that the child can take anywhere.'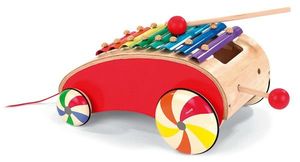 (Janod toys available at petit bazaar*)
'By the age of two or three, children often start to like more role-playing games, so they are at a perfect age for things like pretend food and tea sets – we even have a sushi basket made out of soft fabric. They might also like a wooden puzzle – some puzzles make a sound when you slot in the correct piece. At that age, children also love musical instruments, such as mini guitars and tambourines. If you were looking to spend more money, a dolls' house, garage, or pretend kitchen are always a good purchase – children play with them for years, and they are great for making them use their imagination.'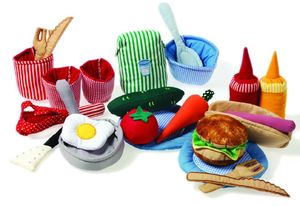 (Oskar & Ellen available at petit bazaar*)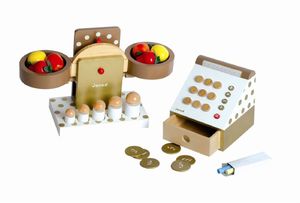 (Janod toys available at petit bazaar*)
(Moulin Roty available at petit bazaar*)
Narguess continues, 'When a child gets to about four or five, they are much more able to play games and build things. One of my favourites for this age is Kapla – it has lots of wooden blocks that you can create shapes with. It's very stable, very long-lasting, and everyone seems to love making things with it, even adults. Craft kits are also a good choice.'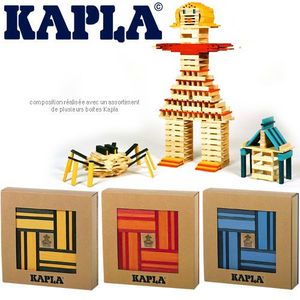 (Kapla available at petit bazaar*)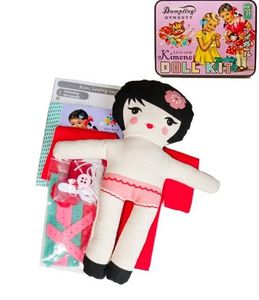 (Dumpling Dynasty available at petit bazaar*)
Living in Hong Kong, you often don't have acres of space to store never-ending boxes of toys – but Narguess has advice for the square-footage challenged among us, too. She says, 'One of our best-selling items is a magnetic wall map – it doesn't take up any floor space. It is a lovely, big, colourful map with magnetic pieces that stick onto each continent. It's educational, is great for lots of ages, and it looks nice – I think it's especially popular here because Hong Kong kids travel a lot and are very open to the world. Another suggestion is to buy toys that come in their own storage box or basket"
(Janod world map available at petit bazaar*)
(Janod toys available at petit bazaar*)
'The emotional part of playing is the most important part"
So, what would Narguess avoid? 'One thing you won't see in our shop is plastic toys – the plastic might not be BPA-free, or may contain PVC. These things aren't good for children, especially young children who might put it in their mouths.
'I think it's important to buy things that are built to last. We all like to find old toys from our own childhoods and pass them on to our children – perhaps one day our children will like rediscovering their old toys and be proud to pass them on to their own kids.'
When you get a new toy home, is it enough to just open the box and leave the child to their own devices? According to Narguess, the answer is a definite no. 'You can't just give your child a book and expect them to become a good reader. It takes time to build up their interest. It's the same with toys. An adult should help the child play, discover, understand and create some fun around the toy. The emotional part of playing is the most important part.'
After that, it's child's play
Commentaires
Poster un commentaire