vendredi 30 septembre 2011
Fall/Winter collection has already made their way into the shop racks, are you ready to update your kid's wardrobe, here's our fashion report.
This is the year of royal weddings, with Prince William's matrimonial to Catherine Middleton, we see the elegant British preppy looks in the trend, with darker colour tone and fit cuttings, the kid's wear definitely looks more posh and proper. At the same time with Monaco's Hollywood style fantasy wedding, there's also a touch of fairytale and poetic looks in little girl's wear with strawberries pink and softer materials. Of course how can we forget about the fashion goddess who needs no title Kate Moss's wedding to Jamie Hince? There's no doubt the rebel and 'cool' attitudes in the boy's wear with funky prints and playful accessories to complete the looks.
It is a season with the hint of vintage influence, yet modern and comfortable for kids to wear, at the same time in tune with adult's trend, who say kids cannot be stylish? Come and check out our new children Ready-To-Wear at petit bazaar* boutiques in Wanchai or some exclusive collection in Central, all our collection are stock in limited quantity to ensure your little stylish trend setters will not clash with their school mates.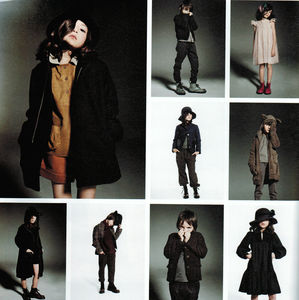 TALC
This winter, Talc offers an elegant and chic collection, it is a little posh yet effortlessly stylish. The materials are made to sit comfortably on kids and the cuts are perfect for kids to move around easily. The collection is available from babies up to 10 years old.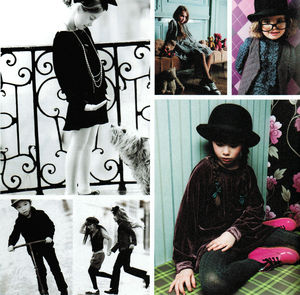 TroiZenfantS
TroiZenfantS's winter collection is an invitation to travel in five different themes designed for girls, boys and babies; the Slavic countries, London, Paris, the cold mountains and the pink deco of a boudoir interior. The collection is modern and these themes inspired floral motifs and comfy cuts, it is very urban chic.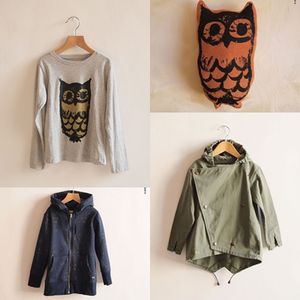 Bobo Choses
The Spanish label Bobo Choses takes us to Chelsea, New York this season. The collection is playful, comfortable yet very urban, also it is a colourful collection with shades of emerald, royal blue, khaki and lobster, of course with their signature print motif details as owls, pretzels, polka dots and umbrellas.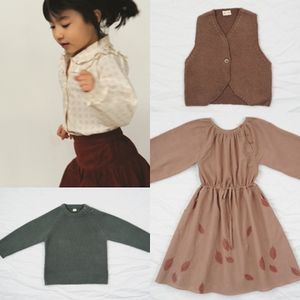 Ketiketa
Ketiketa (means girl and boy in Nepali) is a young French kid's brand that specializes in traditional Nepalese textiles and materials for clothing, bedding and decorative accessories for children from newborn to 10 years old. The collection is bohemian chic with exotic prints and natural fine fabrics that is so comfortable to wear.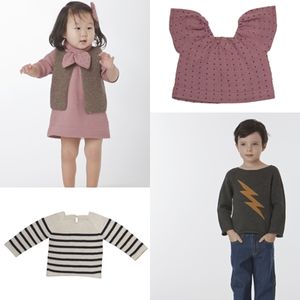 Oeuf
One of our popular furniture brand OEUF is also available in kid's RTW, their collection is unique and playful.The material is also very comfortable to wear.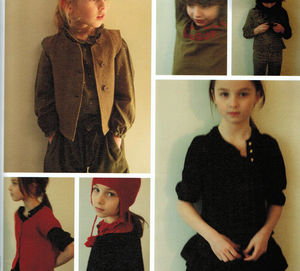 Louis Louise
Louis Louise, is the new French label we carry at petit bazaar* , this F/W collection you can see the golden dust sprinkled in the materials which makes the fairytale effects.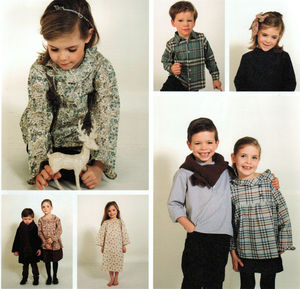 La Fée Clochette
La Fée Clochette is also a new additional to petit bazaar* RTW collection, the label's Parisian designer enchants children in style by embellishing her timeless blouses with Liberty prints and essential costs with fur, it is sophisticated yet poetic collection.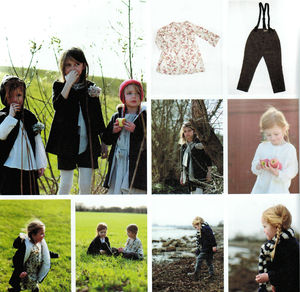 Noro
One of our popular brand Noro is back for F/W '11-'12 and this year it takes a breath of fresh air and goes back to nature. In this collection there are fleece-lined woolen garments with faux fur details for both boys and girls to keep the kids warm in the winter.
many more RTW brands available at petit bazaar*
Commentaires
Poster un commentaire